Scot Borofsky
Sept. 11, 2001-
April., 2002
September 11th
Installation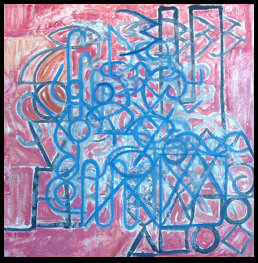 September 27, 2001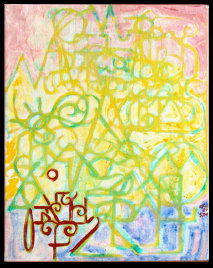 October 10, 2001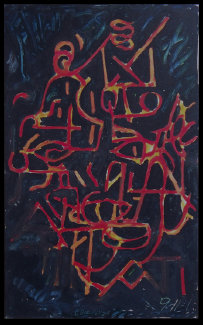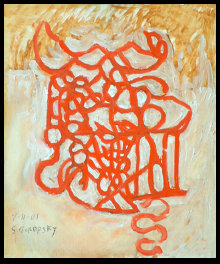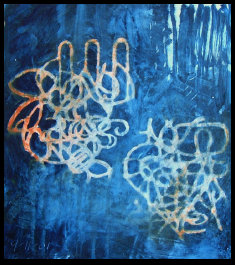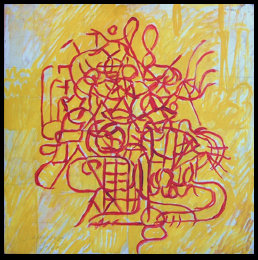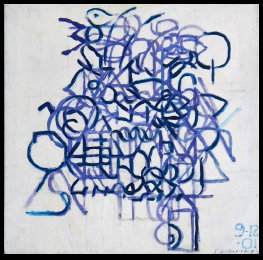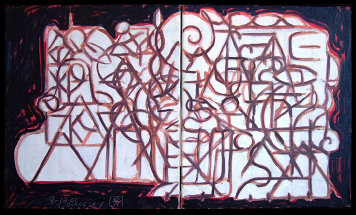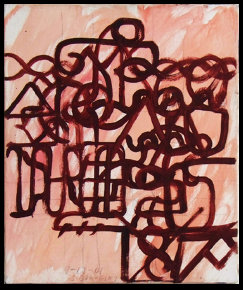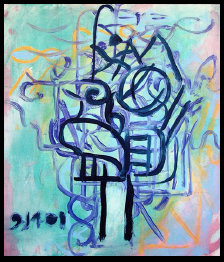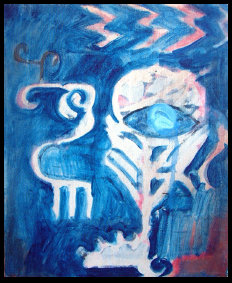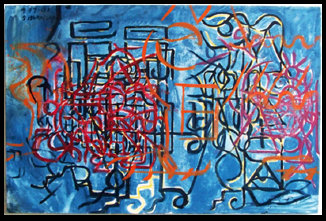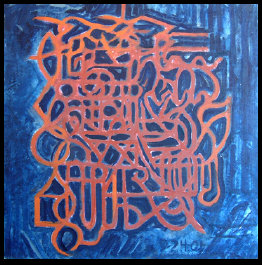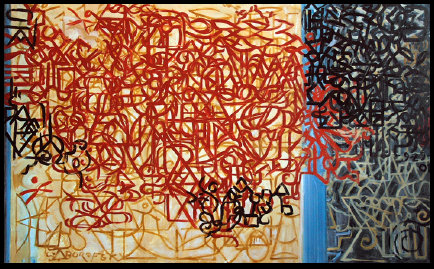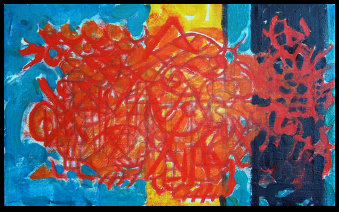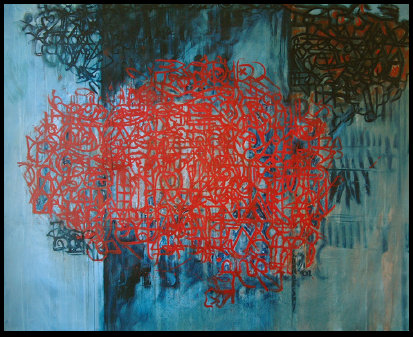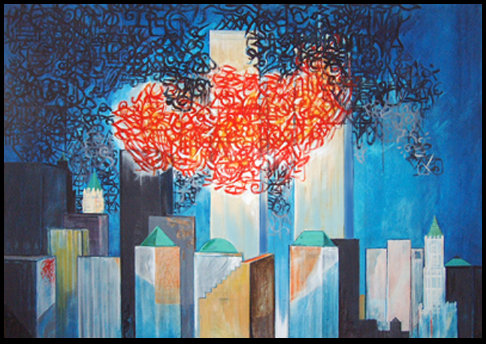 September 11, 2001
September 13, 2001
November, 2001
September 12, 2001
September 14, 2001
September 24, 2001
September 17, 2001
January 1, 2002
April 1, 2002
September 29, 2001
September 11th
CLICK ON
PAINTINGS
TO VIEW
LARGER
CLICK ON
PAINTINGS
TO VIEW
LARGER
"On the morning of September 11th, 2001, I was working in my studio listening to the radio, when the the shocking reports came across the air, a plane had collided with the World Trade Center. I listened, and dipped my brush in the black paint....."
Scot Borofsky
Sept. 11, 2001-
April., 2002
"Very soon after I heard the news of the first plane, the second building was hit. This event, and the explosion resulting was witnessed..."
"After my two boys came home from school we went to my parents' house to watch the television. The image of the explosion from the second plane hitting the building was being shown over and over. We watched the news and returned home, where I..."
"On the morning of the twelfth, newspapers were sold out early. For some reason the New York Times was not available in my town till late in the morning, no one knew why, and this along with the mass failing of the cell-phone system the day before, was cause for frightening speculation..."
"During the night, I had imagined myself, trapped in the rubble. I wondered what I would do in a place like that..."
"During the day after the attacks the news kept returning to rescue efforts being carried out. Slowly the horrible reality of the number of deaths already having resulted from the building's demise began to creep in. Also, the realization..."
"On the second day following the attack, the radio talk shows were filled with discussions speculating on the 'significance' of this unbelievable event of human suffering and aggression. Topics ranged..."
"The fact that four planes, (and potentially a fifth), had attacked on the same day in an obviously organized plan, led to speculation as to..."
"Again and again I imagined the horrible death..."
"This is the composition which expressed, for me, an emotional despondance of the human psyche, which must..."
"As I worked through this series of paintings, the world was changing, and my language as a painter was also changing. I had never created..."
"This painting was the first conscious step towards the planning of a larger canvas, which I had now decided..."
"I think that this painting is very American, it is about rescue and rebuilding, but also, in..."
"I witnessed the September 11th attack through the media, but, as I had lived in New York during my younger years as an artist, I felt the tragedy deeply. As an American, my thoughts and emotions were on a previously..."
"When all has been done that can be, after such mind shattering experiences,what is left of the survivors is gathered together by their..."
"This was the last of the smaller canvases in the series, and the only..."
"This painting was created extremely spontaneously."
"I made a large collage for myself, of the images I had collected from newspapers and magazines. This I propped up in my studio to keep my mind fresh..."
CLICK ON THE
PAINTING TO
VIEW LARGER
AND WITH
COMPLETED
ARTIST'S
COMMENTS
CLICK ON
PAINTINGS
TO VIEW
LARGER
CLICK ON
PAINTINGS
TO VIEW
LARGER
CLICK ON
PAINTINGS
TO VIEW
LARGER
CLICK ON PAINTINGS
TO VIEW LARGER
Installation
September 11th
Installation
Scot Borofsky
Sept. 11, 2001-
April., 2002